LaChapell Audio 983S MK2 Two-Channel Tube Mic Pre and Instrument Preamp
***LaChapell 983S MK2 out of stock***
The 983S MkII two-channel tube preamp brings LaChapell Audio quality to a single rack space. The Model 983S Mk II is a high quality tube preamplifier that integrates many of the key features that distinguish LaChapell Audio gear in a package developed for home project studios and professional studios as well as live sound applications.
In addition to the low profile single rack space chassis, the 983S MK2 has an ultra-low output impedance for unparalleled sound transfer across long cable runs such as are common in theaters and remote systems. You will find many of the features you expect from a piece of LaChapell Audio gear, including: Input and Output knobs to dial in the perfect balance of warmth and definition for any application.

Autoswitching front panel Hi-Z input
The front panel Hi-Z input allows you to plug a bass or other instrument directly into the 983S. As an instrument front end, the 983S allows for natural tube compression and harmonics to any input source.
VU METER: This detects the microphone input signal (not output level). The LED is calibrated to detect input signals as low as -50dBu. When +4 is illuminated, it indicates that line level has been achieved. The Clip LED is intended to be a warning that clipping may occur if output signal strength is pushed further. It is calibrated to illuminate when the output is driving +23dBu into a 40kohm source. It does not necessarily indicate that the output stage has reached its limit.

Best In Class Performance
Everything in the 983S mic pre is designed to be best in class. Every component, transformer, wire and tube has been meticulously selected for performance and longevity.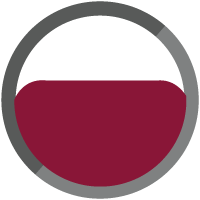 High and Low Pass Filters
Independent High and Low Pass Filters maximize control over your recorded or live signal.  
HIGH-PASS FILTER (HP): Select no filter (center position), cut at 50Hz (down position) or cut at 150Hz (up position).

LOW-PASS FILTER (LP): Select no filter (center position), cut at 5kHz (down position) or cut at 10kHz (up position).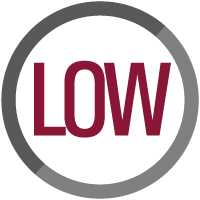 Extremely low output impedance
The ultra low output impedance of the 983S mic pre means you can run long cables from the stage to front of house or from studio room to studio room.

Dual Drive Knobs
The Dual Drive knobs on the 983S mic pre provide an incredible array of tonal options. The input knob drives the input to the first vacuum tube and the second knob drives the input to the output tube. Together, you can dial in sounds from pristine to warm and harmonically rich.

Pad switch for more tonal options
The pad switch not only provides a -20dB gain reduction for high input sources, it also works with the Dual Drive knobs to create color and headroom options. Engage the pad and dial in warm tones with lots of headroom.
LACHAPELL AUDIO 983S MK2 SPECIFICATIONS

Internal Gain (microphone)

+27.8dBu (1% THD+N, 22Hz - 20kHz)

Variable: 0.01% - 18% (per tube drive (input) gain control with -40dBu input at 1 kHz)

92dB (30dB of gain, 22Hz - 20kHz)

Input Impedance (microphone)

2 x 12AX7/ECC83 (one per channel)
NOTE: Stated specifications are typical measurements but subject to change without notice due to individual traits unique to each tube. All measurements taken while driving a 100k Ohm load and using a 1 kHz tone.