LaChapell Audio 583E 500 Series Tube Mic Pre with EQ Open box Item ON SALE
$ 1,19500

$ 1,195.00

Save $ 280
---
---
Save on this Open Box Demo!
The Model 583E is a 500 series tube preamp with an EQ section that can function independently as two separate modules. Incredible on microphone source, it also features a Hi-Z input for instruments. The 583E features a single channel vacuum tube preamplifier (identical to the 583) with LaChapell Audios proprietary TrueTube™ technology. TrueTube delivers 250V to the tube, properly powering it so that it operates at its full potential and is not starved for power.
In addition, the 583E features an ultra-clean three-band EQ section that can follow the preamp or operate as a separate module.
Equalizer Sections:
Hi Frequency Band: fully variable sweep range from 2.5 kH to 20 kHz.  Q value of 1 at +8dB.
Mid Frequency Band: Fully variable sweep range from 325 Hz to 5 kHz.  Q value of 1 at +8dB.
Low Frequency Band: Fully variable sweep range from 30 Hz to 400 Hz.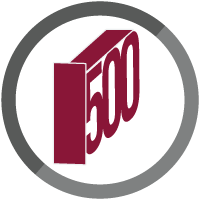 500 Series Tube Preamp
The 583s was the first ever tube preamp offered in the 500 series market. It is extremely versatile, allowing a wide range of sonic options from clean to harmonically rich. It's great for use on almost any source with almost any mic.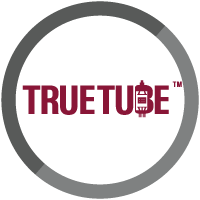 TrueTube™ Powered Tubes
TrueTube technology supplies both the plate and filament of the tube with the proper voltages they need to access the full characteristics of the tube. Other tube preamp designs cannot supply the needed 250V and don't have the headroom or harmonics that characterize that classic tube sound.

Autoswitching front panel Hi-Z input
The front panel Hi-Z input allows the 583E to be used as an instrument preamplifier. When a 1/4″ jack is inserted into the Hi-Z input, the 583E switches into instrument mode, bypassing the input transformer so the instrument accesses the tube directly.

Dual drive knobs
The Dual Drive knobs on the 583E provide an incredible array of tonal options. The input knob drives the input to the first vacuum tube preamp and the second knob drives the input to the output tube preamp. Together, you can dial in sounds from pristine hi-fi to warm and harmonically rich.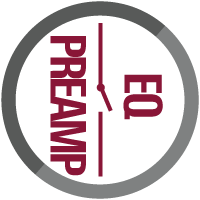 Combined or Independent EQ Section
The clean and transparent EQ section on the 583E can operate immediately following the tube preamp section, or as its own separate module. When combined, the output of the preamp and EQ appears on the "Preamp Side" XLR outputs. When independent, the in and out of the "EQ Side" operate separately.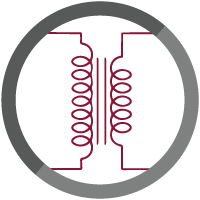 Boutique Quality Transformers
With a Cinemag input transformer and Jensen output transformer, the 583E maintains a boutique quality signal chain from I to O. Every aspect of the 583E has been designed for sonic quality that will be relevant and last for generations.
583E PREAMP SPECIFICATIONS
INTERNAL GAIN
0 to >72dB
THD+N
0.10% (minimum)
FREQUENCY RESPONSE
10Hz to 50KHz
MAX OUTPUT (1% THD+N)
+26dBu
TYPICAL EIN
-121dBu
INPUT IMPEDANCE
1.5KΩ
TUBE COMPLIMENT
1 x 12AX7 / ECC83
583E EQ SPECIFICATIONS
NOISE FLOOR
-95dB
THD+N
0.012% (@ +4 output)
FREQUENCY RESPONSE
10Hz to 50KHz (flat)
CUT / BOOST RANGE
+/- 8dBu
MAXIMUM INPUT LEVEL
≥25dB
INPUT IMPEDANCE
48KΩ
INPUT / OUTPUT TYPE
TRANSFORMERLESS