LaChapell Audio 500TDI
***LaChapell 500TDI - out of stock***
The LaChapell Audio Model 500TDI is a tube direct box for the 500 series format. It uses the same TrueTube™ technology that is in the popular 583S Mk2. TrueTube™ provides proper operating voltage to the 12DW7 tube for rich tube harmonics and incredible detail. Two knobs allow the user to drive the tube input separate from the output for a wide array of tonal possibilities. The top input is a high impedance input while the bottom input can be used as a through or a lower impedance input for more sound options.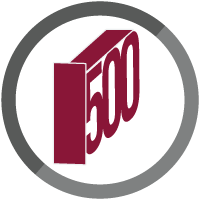 500 Series Tube DI
The 500TDI is the first properly powered vacuum tube DI for the 500 series format. Incredibly versatile, it ranges from clean to gritty, perfect for bass, keys, or other line level sources.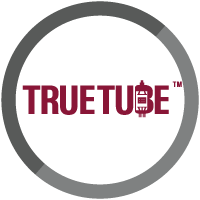 TrueTube™ Powered Tubes
As with all LaChapell Audio 500 series modules with tubes, the 500TDI fully powers the vacuum tube with TrueTube™ technology. Providing a full 250V without stressing or straining the power supply, the 12DW7 vacuum tube in the 500TDI operates as a tube should — Great headroom and rich harmonics with a pleasant overdrive when necessary.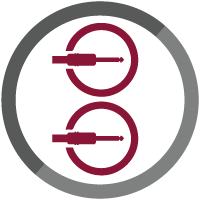 Two Input Options
The front panel 1/4″ jacks provide even more versatility. The bottom jack is a through output, but ALSO can be used as an input. Each jack offers a slightly different sound.

Dual drive knobs
Separate input and output drive knobs provide you with a wide range of sonic options. Go heavy on the output knob for clean tones or lean on the input to get rich tube harmonics.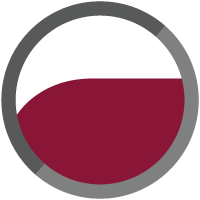 High Pass Filter
The built-in high pass filter on the 500TDI is… well.. A high pass filter.
500TDI SPECIFICATIONS
INTERNAL GAIN
24dB
THD+N
0.10% – 25% (@ +2dBV)
FREQUENCY RESPONSE
8Hz to 28KHz
EIN:
– 100dBu
INPUT INPEDANCE
~1.5MΩ
TUBE COMPLEMENT
1x 12DW7 (ECC832)
CURRENT DRAW
150mA